Language Camp Austria 2019
Sport, culture, language tuition
Language Camp Austria is for international teens aged 14 to 18.
This international language summer camp for teens offers the perfect balance of sports, group excursions, and immersive English or German language tuition in the beautiful Austrian countryside.
Benefit from 20 hours per week of language training with native speakers and a full recreational programme complete with activities like football, swimming, tennis, archery, and high ropes to sightseeing at castles, cinema nights, and group laser tag to name a few.
Designed to promote a fun learning environment plus an active lifestyle, Language Camp Austria is the ideal way to get off the sofa for a meaningful and memorable experience summer away from home.
The summer camp takes place in three Burgenland locations: Oberwart, Güssing and Pinkafeld in southeast Austria – charming countryside locations with small populations and attractive natural surroundings.

Every year over 1,000 foreign and domestic students come here to take part in various summer camp programmes.
Get off the sofa (away from tablets, TV and gaming devices) and into the great outdoors with fun group sports and healthy individual athletics that includes:
These activities promote physical activity and encourage a healthy daily routine.
Fitness and outdoor activities are delivered by competent camp staff and to the highest standards for your child's safety.
From excursions to the museum, sightseeing at castles or other cultural highlights to out-of-town day trip adventures, supervised outings allow the camp participants to experience Austrian culture first-hand and with same-aged friends. Additional outings may include group cinema nights and laser tag. Cultural trips and excursions are subject to weather conditions and camp organisers' discretion – certain activities may also an additional fee.
Movie, Disco, Games, Zumba, Geochaching, Laser-tech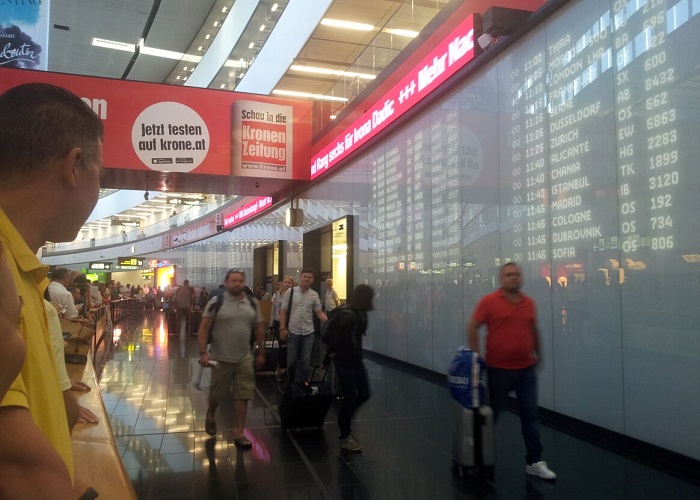 Meeting of participants:
Time: August 4, 2019; 10.00 – 14.00 (local time)
Location: International Airport, Vienna, Austria – Camp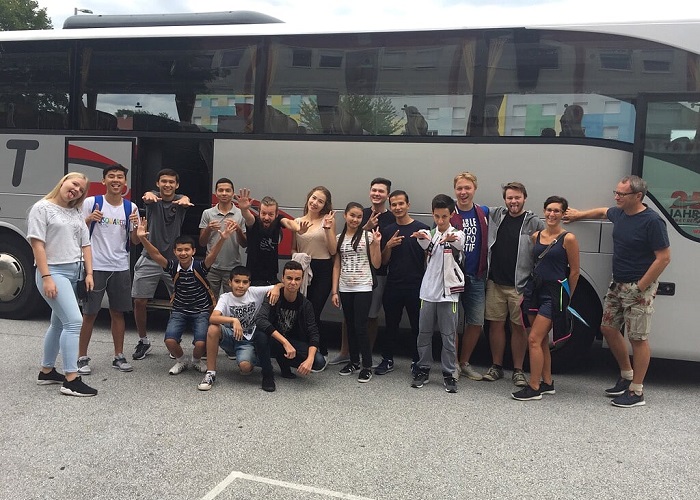 Meeting of participants:
Time: August 25, 2019; 10.00 (local time)
Location: Camp – International Airport, Vienna, Austria
For groups of campers, the time and place to meet can be arrange additionally.
Insurance: We strongly advise participants from non EU countries to obtain valid and comprehensive Austrian insurance for the period they will be in Austria. This costs an additional €60.

Visa: Should you need a letter of invitation to apply for a visa to travel to Austria, please let us know as soon as possible by e-mailing us at office@viaservice.eu. We ask for your understand that camp organisers can only issue a letter of invitation for campers with confirmed spaces, i.e. after the participation fee has been paid in full.
If you have no more questions
Join us this summer!
We look forward to get to know you!
We are happy to answer any questions you may have about the summer camp programme in Austria!